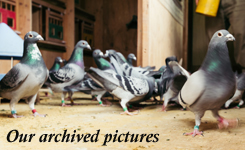 <!iframe width="245" height="138" src="https://www.youtube.com/embed/0Bm-POIhvg0" frameborder="0" allow="autoplay; encrypted-media" allowfullscreen> <!iframe width="245" height="138" src="https://www.youtube.com/embed/Jl_pZA_qS6o" frameborder="0" allow="autoplay; encrypted-media" allowfullscreen> <!iframe width="245" height="138" src="https://www.youtube.com/embed/H3j6T-zUdSE" frameborder="2" allow="autoplay; encrypted-media" allowfullscreen>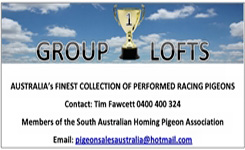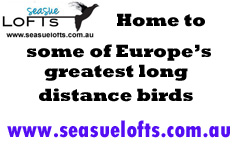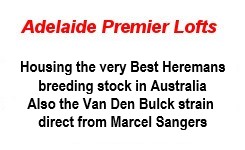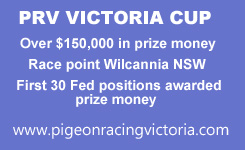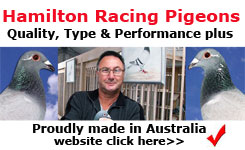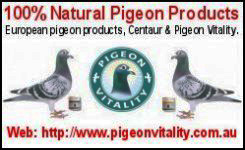 <!a href="http://www.melbpigeoncup.com.au" target="_blank"> <!img height="150" src="images/melbourne%20one%20loft.jpg" style="border-style: solid; border-width: 2px; margin: 12px 6px" width="245" />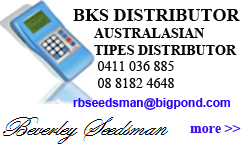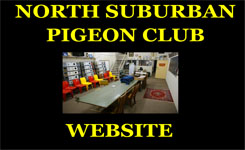 SAHPA NEWS

Visit ANRPB by
clicking on icon at left
FREE
to list your bird(s) now and make some cash.
NEW LISTING SA Private Pigeon Sales >>>
CEDUNA RELEASE: 24 owners, 208 birds. The caravan park where the birds were released (look for the large green area) >>> and here is the Skyleader tracking path for the race from Ceduna >>>
SALE: Disposal sale of the Late Reg Muller's pigeons at the SAHPA Hall on Friday September 7 at 7:30 pm, viewing from 6 pm. A golden opportunity to purchase well bred quality pigeons at a reasonable price, Janssen/Van Loon/ Jan Arden & Goodger bloodlines. Auctioneer Jim Marafiote. Catalogue will be available in the next few weeks.
HERE
is the
"draft" 2019 program >>>
WHEN we used to get
stories printed in
the paper >>>

TRACKING RACE BIRD
FROM Edenhope >>>


TRACKING TOSS BIRD.
Here is the link for more detail >>>
SOME INTERESTING LINKS TO VIEW:
PIGEONS
on SBS "The Feed" >>>

WEEK-END
Australian >>>

CANADIAN
PIGEON INTERNATIONAL >>>


COMMON PIGEON DISEASES
and treatments >>>
SEARCH THE SAHPA >>>

MID WEEK CLUB
now located on the "Club Pages" tab. Rules now posted. 2018 Race program posted. Email:
westline.midweek@gmail.com

MID-WEEK RACING 2018
more >>>


WELLINGTON ONE LOFT RACE. Visit website >>>

BASIC COLOR BREEDING CHART >>>

ARE YOU A NEW FLYER?
Find a club in your area first >>>
Country clubs included.


SEXING
by color from the archives >>>
and more >>>

BREEDING
from old copy of "Pigeon Fancier" >>>
HALF BRO/SISTER >>>
PIGEON MEDIA audio of Bronte Andrewartha interview
on Alice Springs >>>


SEARCH ALL SAHPA RESULTS! 2007, 08, 09, 10, 11, 12, 2013. Search ring number, owner, anything! Click on the Results button at left and then under the racepoints map on that page.