<!iframe width="245" height="138" src="https://www.youtube.com/embed/0Bm-POIhvg0" frameborder="0" allow="autoplay; encrypted-media" allowfullscreen> <!iframe width="245" height="138" src="https://www.youtube.com/embed/Jl_pZA_qS6o" frameborder="0" allow="autoplay; encrypted-media" allowfullscreen> <!iframe width="245" height="138" src="https://www.youtube.com/embed/H3j6T-zUdSE" frameborder="2" allow="autoplay; encrypted-media" allowfullscreen> <!a href="http://www.gc50000.com/" target="_blank"> <!img height="150" src="images/gold coast.jpg" style="margin: 12px 6px; border-style: solid; border-width: 2px;" width="245" /> <!iframe src="https://www.youtube.com/embed/videoseries?list=PLWqBrVQt68zJdwAIWYwd_mnKR8MQhPQCO" title="YouTube video player" frameborder="0" allow="accelerometer; autoplay; clipboard-write; encrypted-media; gyroscope; picture-in-picture" allowfullscreen style="width: 250px; height: 204px">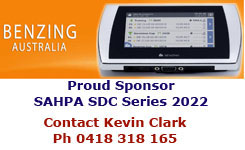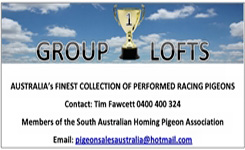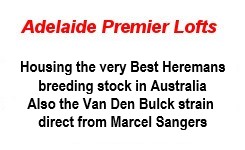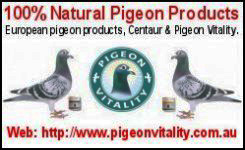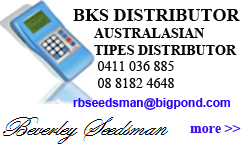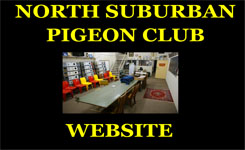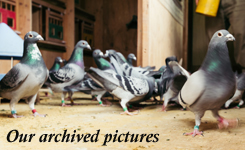 SA PRIVATE
PIGEON SALES
ALLEN LIMEBURNER GABY sale >>>

SAHPA RESULTS 1926 to 1944

SAHPA Presents - An Evening with Colin Walker (world renowned pigeon vet) and Len Vanderlinde (ace fancier QLD Champion flyer). Venue: Chasers, Angle Park, Wednesday 9th March 7 p.m. SAHPA MEMBERS FREE. Non Members $30 head - Everyone welcome

WIM MULDER "Developments in Feeding" >>>

RING TRANSFERS: Please use sahpalostpigeon@gmail.com

PRESENTATION PICTURES >>>>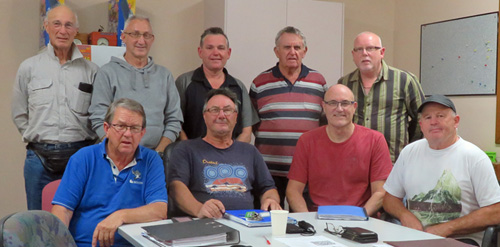 THE SAHPA COMMITEE and Officials: (top) David Walker, Russell Somerville, Ricky Williams, Warren March, Graham Mitchell. (Bottom): Tom Tirrell, Greg Hamilton, Tony Perkins, Greg Hodgins.


NEW - Search this
file for ALL RESULTS for 2020. Simply use "control f" to get the search box and then enter what you want to search for. Search for your name or a pigeon number for example.

Here it is >>>

And here is the

2019 results >>>
<!iframe src="https://www.google.com/maps/d/u/0/embed?mid=199Uod0RVlm3RroS98Nr_PgO4d_c" width="560" height="480">


SEARCH ALL SAHPA RESULTS! 2007, 08, 09, 10, 11, 12, 2013. Search ring number, owner, anything! Click on the Results button at left and then under the racepoints map on that page.