<!iframe width="245" height="138" src="https://www.youtube.com/embed/0Bm-POIhvg0" frameborder="0" allow="autoplay; encrypted-media" allowfullscreen> <!iframe width="245" height="138" src="https://www.youtube.com/embed/Jl_pZA_qS6o" frameborder="0" allow="autoplay; encrypted-media" allowfullscreen>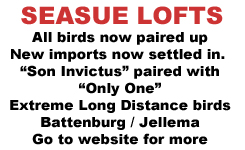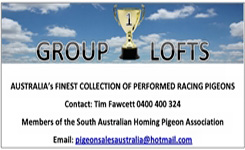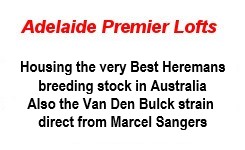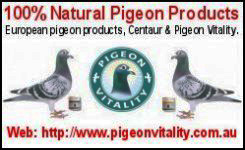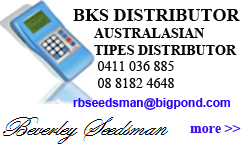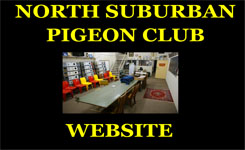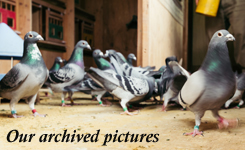 SA PRIVATE
PIGEON SALES >>>
TOSSING: Use the QUICK LINK above or go to the Points / Program page.



UPDATE

for hamper allocations >>>

DISCUSSION - New Toss/Race trailer project - 2 pm Saturday 15th May 2021 - The SAHPA COM is planning a discussion session to review the needs and base details of a new and modern toss/race trailer. The document and sketch attached are the base parameters. Should you have anyone in your club with an interest in assisting with this project, please advise D Walker soonest. Otherwise please attend the SAHPA on Saturday 15th at 2 pm. Regards David Walker for SAHPA COM

Sketch >>>> Mazda document >>>>

CHAIRMAN / SECRETARY minutes and amended pre-paid now available via "minutes" button at left.

JUNIORS information now on the "clubs" page.

UPDATED PRE-PAID: the pre-paid details >>>
REMINDER from The Treasurer:
The BSB is 065 518 and account 10038108. Please include a clear reference for your payment. The Treasurer's email is sahpa.treasurer2015@gmail.com


NEW - Search this file for ALL RESULTS for 2020. Simply use "control f" to get the search box and then enter what you want to search for. Search for your name or a pigeon number for example.

Here it is >>>

And here is the

2019 results >>>




SEARCH ALL SAHPA RESULTS! 2007, 08, 09, 10, 11, 12, 2013. Search ring number, owner, anything! Click on the Results button at left and then under the racepoints map on that page.