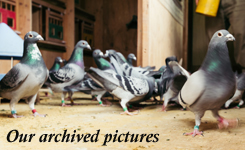 <!iframe width="245" height="138" src="https://www.youtube.com/embed/0Bm-POIhvg0" frameborder="0" allow="autoplay; encrypted-media" allowfullscreen> <!iframe width="245" height="138" src="https://www.youtube.com/embed/Jl_pZA_qS6o" frameborder="0" allow="autoplay; encrypted-media" allowfullscreen> <!iframe width="245" height="138" src="https://www.youtube.com/embed/H3j6T-zUdSE" frameborder="2" allow="autoplay; encrypted-media" allowfullscreen> <!a href="http://www.gc50000.com/" target="_blank"> <!img height="150" src="images/gold coast.jpg" style="margin: 12px 6px; border-style: solid; border-width: 2px;" width="245" />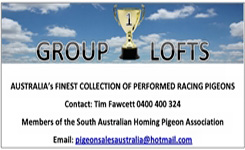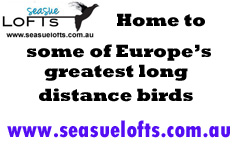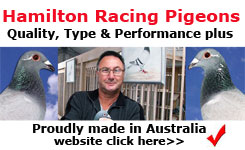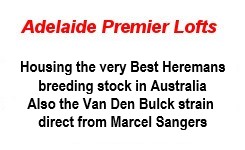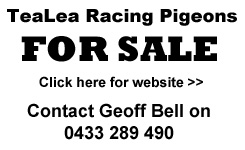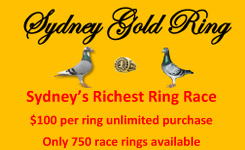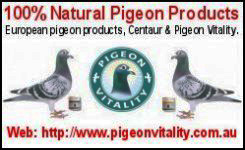 <!a href="http://www.melbpigeoncup.com.au" target="_blank"> <!img height="150" src="images/melbourne%20one%20loft.jpg" style="border-style: solid; border-width: 2px; margin: 12px 6px" width="245" />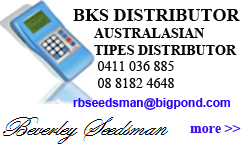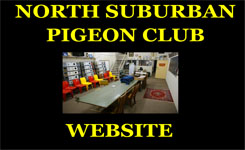 SAHPA NEWS

Visit ANRPB by
clicking on icon at left
FREE
to list your bird(s) now and make some cash -
NEW ADVERTS - FOR SALE
.
SA Private Pigeon Sales >>>
PLEASE NOTE:
We have purchased more space for pictures, so check out the albums (top right hand corner of this page). If any club or individual has pictures of interest just email them and if they are of general interest they can be included in the collection. Also, for anyone not familiar with YouTube if you click on the three horizontal lines in the top left of the video featured below you can get to the playlist which has 60 odd videos available. The top video is there because it came up as "most popular" if another video becomes most popular it will automatically be the first one up.
WARRNAMBOOL RACING PIGEON CLUB inc. - ANNUAL SQUEAKER SALE - SUNDAY 27th JANUARY 2019. VENUE: WANNON ROOMS – SHOWGROUNDS KOROIT ST, WARRNAMBOOL VICROADS MAP 514 G6 Sunday 27th of January 2019 heralds our annual Squeaker Sale, and we extend to you an invitation to attend. Quality pigeons have been pledged from many of our usual supporters as well as a number of new donors from South Australia and Victoria. Many flyers have benefited from birds purchased at our sale, indicating the quality available. Birds have been offered by many top SAHPA flyers, including Bronte Andrewartha, Lee Abbott & Son, John Crummey, Leo Duits, Tony Cornish, Adrian Stacey, Greg Hodgins & Keith Bowen, Tim Fawcett, Gavin Harris, K&W Markou, Chris Mav, George Tsonis, Nenard Stojakovic, Perkins Bros, Troy Tirrel, Geoff Cawte, Ian Lucas, Eddie Lenkic, Geoff Verrall (Verrall & Barlow), Geoff Bell, Willi Thiele, Geoff Rayment, Peter Burke, Perry Burton, Ken Moyle, Stu Hodgson, Graham Goodrich, Mark Coates, S&G Roberts. Birds have been offered from some top Melbourne & Country flyers, including Paul Gardiner, Frank Verco, Gary Church, John Saggers, Geoff Parker, Tony Sofra, Gary Mountjoy plus more. Peter Clifford (Colac) is donating some stock birds and some youngsters. Warrnambool members will be donating off their best.Leading flyers from both South Australia and Victoria will be in attendance for you to meet, and the usual family BBQ will follow the sale at 6.00pm to which all are invited to attend. For further enquiries please contact: Graeme McLeod (03)55626510, Andrew Bosse 0427528400, Paul Sheehan 0419448332. Inspection of birds from 11.00am, Sale commences at 1.30pm. Sale catalogues will be prepared on the day and will be available prior to commencement of sale. Refreshments available, with afternoon tea to follow the sale. The Wannon Rooms are fully air conditioned for the comfort of all attendees and the birds. The Committee & members of theWarrnambool Racing Pigeon Club would like to thank all donors & buyers for their support of our 2019 Annual Sale.
SYDNEY Pigeon Fanciers Convention
and Charity Day.
March 29 to 31st >>>
SALDC 2019
Sires Produce
rules and regulations >>>
The VRPU CLASSIC RACE 2019
with first prize of $10,000 to be raced in September 2019. Interstate birds are welcome with flyer receiving 50% and breeder receiving 50% of prize money. Sale dates at the VRPU rooms are:16 December 2018 and 6 January 2019 and 20 January 2019. All youngsters are to be 30 days or younger with no dropped flights. Please contact Tony Price 0417 517 960 or Peter Sawyer 0409 144 218.


WILLIAMSTOWN
archive documents on the "archive" page.
First item:
minutes from 1937 >>>
Calculate
60ths >>>
Dos and
Don'ts 1 >>>
Dos and
Don'ts 2 >>>
Dos and
Don'ts 3 >>>
Calculate
ypm the old way >>>
NEW
Race
certificate >>>
HERE is the "draft" 2019 program >>>

WHEN we used to get stories printed in the paper >>>

TRACKING BIRDS From Edenhope >>> From Wallaroo >>> From Ceduna >>
SOME INTERESTING LINKS TO VIEW:
PIGEONS
on SBS "The Feed" >>>

WEEK-END
Australian >>>

CANADIAN
PIGEON INTERNATIONAL >>>
PIGEON
diseases and treatments >>>
COLOUR
breeding chart >>>

SEXING
by colour >>>
and by
colour >>>
BREEDING >>>
and
half brother/sister mating >>>

SEARCH THE SAHPA >>>

WELLINGTON ONE LOFT RACE. Visit website >>>

ARE YOU A NEW FLYER?
Find a club in your area first >>>
Country clubs included.


SEARCH ALL SAHPA RESULTS! 2007, 08, 09, 10, 11, 12, 2013. Search ring number, owner, anything! Click on the Results button at left and then under the racepoints map on that page.