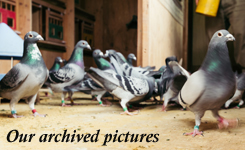 <!iframe width="245" height="138" src="https://www.youtube.com/embed/0Bm-POIhvg0" frameborder="0" allow="autoplay; encrypted-media" allowfullscreen> <!iframe width="245" height="138" src="https://www.youtube.com/embed/Jl_pZA_qS6o" frameborder="0" allow="autoplay; encrypted-media" allowfullscreen> <!iframe width="245" height="138" src="https://www.youtube.com/embed/H3j6T-zUdSE" frameborder="2" allow="autoplay; encrypted-media" allowfullscreen> <!a href="http://www.gc50000.com/" target="_blank"> <!img height="150" src="images/gold coast.jpg" style="margin: 12px 6px; border-style: solid; border-width: 2px;" width="245" />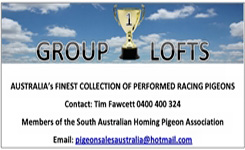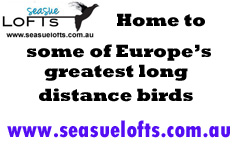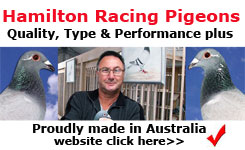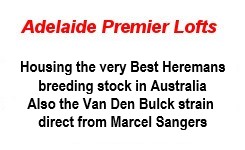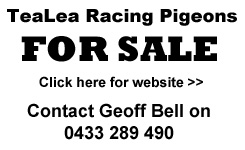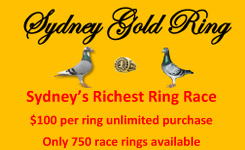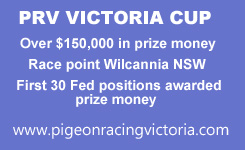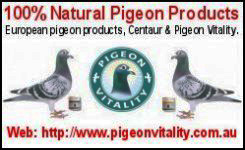 <!a href="http://www.melbpigeoncup.com.au" target="_blank"> <!img height="150" src="images/melbourne%20one%20loft.jpg" style="border-style: solid; border-width: 2px; margin: 12px 6px" width="245" />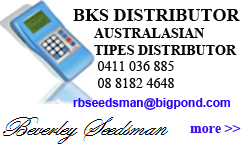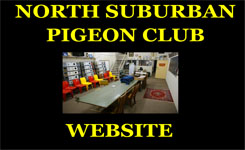 SAHPA NEWS

Visit ANRPB by
clicking on icon at left
FREE
to list your bird(s) now and make some cash.
NEW LISTING - ETS CLOCK FOR SALE
SA Private Pigeon Sales >>>
MORE PAGES
added in the "Archives" section button at left.
SAHPA Pigeon Awards 2018 (subject to check)
The Bird of the Year is SA 16 06786 BBH raced by Greg Hamilton 2nd SAHPA The Twins and 3rd The Twins 5b Special.
The Ace Pigeon Awards category: Young Bird.
1st SA 17 06616 BBH Cook & Edwards
2nd SA 17 07511 BBH F DiMella
3rd SA 17 11330 BCH R & S Chapman
4th SA 17 13561 BCH Hamilton Racing
Category: Old Bird - SA16 18853 BBPH N Stojakovic
If you wish to nominate a bird for the Ace Series, to qualify it must have placed 3 times in the top 5% of the field in SAHPA races from the Derby onwards. General Secretary

COMPLETE SELL OUT! From Monday, 5th of November to Sunday, 18th of November approximately 80 birds from the loft of S, C & Tameya Barber will be auctioned on Tim Fawcett's auction site. Stewart is also selling all accessories i.e. nest boxes, perches etc. www.pigeonsales.com.au >>>

SAHPA Top 30 points Winning owner's online sale - 21st October 2018. The top 30 points winners are asked to generously donate a bird to assist the SAHPA in generating funds that will be used towards making improvements for next year. Birds along with a pedigree are to be delivered to Tim Fawcett by Tuesday 16th October or alternatively can be brought to the SAHPA Hall from 6:30 - 7:30 pm on Monday 15th October. Thanks to all. General Secretary. Here are the top points winners: >>>

SAHPA POINTS now updated also SALDC Long Distance points.

SAHPA TROPHY PRESENTATION - CHASER'S RESTAURANT - ANGLE PARK GREYHOUND TRACK
Saturday 17th November 2018 at 7pm
Full Buffet Menu - $35 per head.
Book a table, guests welcome to attend.
Please reserve tickets before 10
th
November
Contact John Harper or email sahpa.secretary@gmail.com
THE PARA DISTRICTS CLUB are holding a Squeaker sale at the SAHPA Hall on Sunday the 2nd of December 2018. Birds on view from 10 am sale starts at 11 am. $1000 to the highest placed squeaker in the top 30 of the SAHPA program for 2019 season, split 25% breeder 75% flyer. All squeaker donations are most welcome. Anyone wishing to sell stock birds at the end of the squeaker sale may do so with 50% being donated back to the Para Districts Club. Free BBQ, the kiosk will be open for drinks. Please come and enjoy the day
SYDNEY Pigeon Fanciers Convention and Charity Day. March 29 to 31st >>>

THE Australasian RACING PIGEON.
All now archived under "archives" at left.
BAROSSA VALLEY RPC A reminder that this years sale at the Lyndoch Oval is to be on Sunday Dec 9th.
HERE is the "draft" 2019 program >>>

WHEN we used to get stories printed in the paper >>>

TRACKING BIRDS From Edenhope >>> From Wallaroo >>> From Ceduna >>
SOME INTERESTING LINKS TO VIEW:
PIGEONS
on SBS "The Feed" >>>

WEEK-END
Australian >>>

CANADIAN
PIGEON INTERNATIONAL >>>
PIGEON
diseases and treatments >>>
COLOUR
breeding chart >>>

SEXING
by colour >>>
and by
colour >>>
BREEDING >>>
and
half brother/sister mating >>>

SEARCH THE SAHPA >>>

WELLINGTON ONE LOFT RACE. Visit website >>>

ARE YOU A NEW FLYER?
Find a club in your area first >>>
Country clubs included.


SEARCH ALL SAHPA RESULTS! 2007, 08, 09, 10, 11, 12, 2013. Search ring number, owner, anything! Click on the Results button at left and then under the racepoints map on that page.